National Park of the Archipelago of La Maddalena and South Corse
Leaving from Cannigione harbour we sail among the Archipelago of La Maddalena and South Corse.
La Maddalena is the first national park that has been created in 1996 and is made of 60 islands and minor islands that are spread out in the north west side of Sardinia so called Costa Smeralda.
Costa Smeralda represents a cultural treasure of rare beauty that is admired by the whole world.
By sailing we can reach islands like Spargi, Budelli, Razzoli, S.Maria and Caprera and live the wild nature and history that this country hides.
In the south of Corse we can sail to Cavallo and Lavezzi islands nearby Bonifacio to admire their beautiful beaches.
We will discover magical places reachable by boat only, and we will witness fashinating sunsets.
During this journey we are set to stop at Bonifacio harbour.
Just only the arrival at the Bonifacio harbour is something not to be missed, as his huge rocks are a unique seen.
This little town has got an old historical center with several alleies from where you can have an incredible perspective of the sea.
SAILING BOAT HOLIDAYS WITH SKIPPER, NORTH SARDINIA
The boarding for the weekly cruise is on saturday at 5.30 pm from Cannigione harbour.
Once the cabins are assigned, the crew goes to shop for the pantry.
The night is spent at the harbour and the departure is planned for the sunday morning.
The return is set to be on the friday evening of the following week and the disembarking of the crew is planned for saturday morning by 9.00 am.
WE RESERVE THE RIGHTS TO CHANGE THE ITINERARY PLANS ACCORDINGLY TO WEATHER CONDITIONS FORECAST
Please, CONTACT US for further information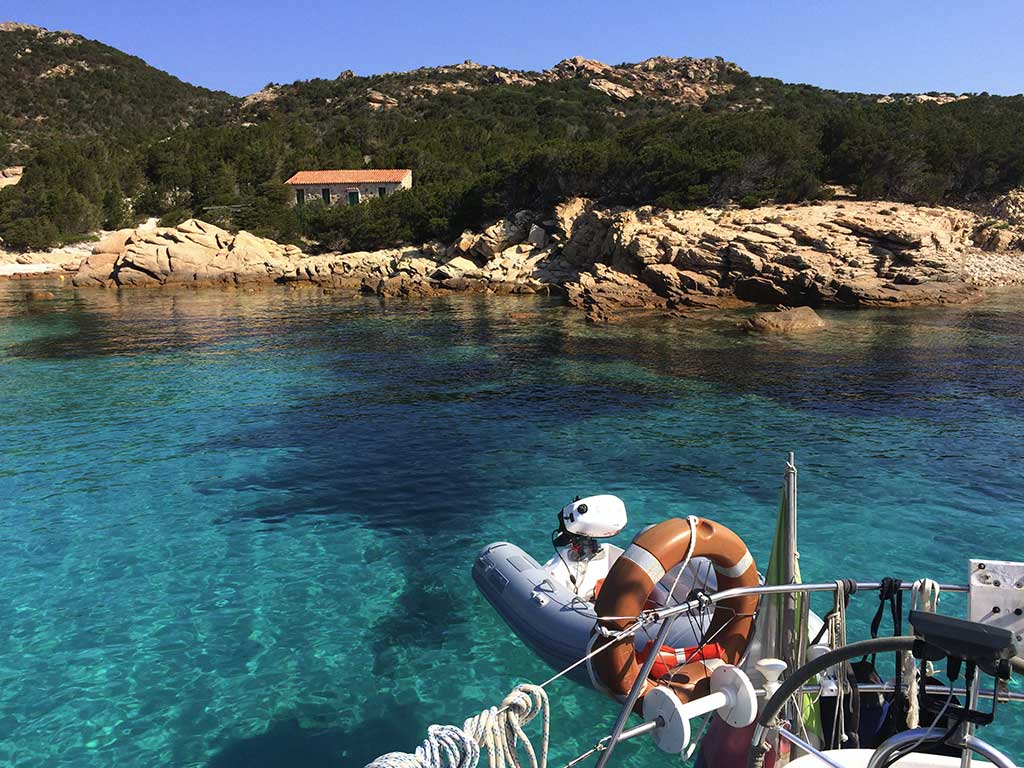 Sailing Cruises

Notes